Philadelphia Flower Show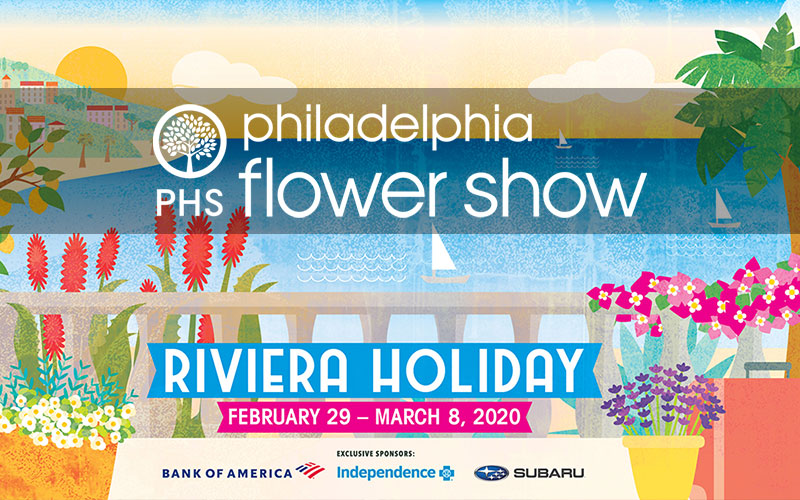 Inspired by the world's exotic Mediterranean gardens, the 2020 Philadelphia Flower Show invites you to fall in love with gardening all over again.
As you enter the Show, groves of Citrus trees lead the way providing a lush dramatic promenade to the sunshine drenched landscape ahead. Breathe in fragrant waves of lavender inspired by the terraced gardens of Monaco. Drifts of purple and white spiked salvia, specimen succulents and, an intoxicating variety of scented geraniums, roses, rosemary and sage create a stunning mosaic that is at once picturesque and charming. Walk the esplanade of flowering arches. Become enraptured by the delightful dimension of Show gardens and dramatic accents that rise in soft meadows of horticultural perfection. Explore the allure and extraordinary plant palette of some of the world's captivating coastal regions.
Riviera Holiday beckons you to embrace your inner romantic and create a Mediterranean inspired garden of your own. Ornate pottery and patterned tiles, a well-placed pergola and abundant clusters of scented flowers, ornamental fountains and herb parterres provide irresistible appeal along with sustainable lower maintenance, water-wise options that are both responsive to and reflective of temperate conditions.