7 Reasons to Visit Limestone Branch Distillery in 2022
We've listed the seven reasons why Limestone Branch Distillery should be on your to-do list this spring and summer:
#1 The Limestone Branch Distillery Tour and Taste of Limestone
We have deep roots in the bourbon-making business, and it shows on our full production tour and tasting experience. The tour starts with learning about the processes and production of our spirits. Each guest gets a birds-eye view of the stills which distill our popular, Yellowstone Bourbon.
From there, you'll explore the back-of-the-house warehouse and finish with an educated tasting of Yellowstone Bourbon, Minor Case Rye Whiskey, and Bowling & Burch Gin.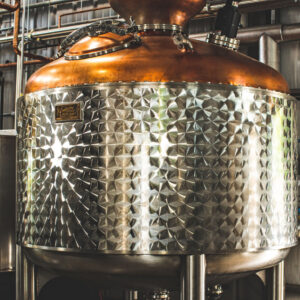 If you cannot join us for the full tour, tasting experiences are available.
#2 Distillery Dogs and Cats
One of the most unique parts of visiting our distillery is seeing our distillery dogs, Char, Case, and Louie, or our cat, Corky. Just look at these faces:
#3 Minor's Lounge Craft Cocktail Bar
Between tours, grab yourself a seat at Minor's Lounge Craft Cocktail Bar. Named after Minor Case "M.C." Beam, who began distilling in 1871 and is the great-grandfather of our very own Stephen Beam.
Minor's Lounge offers flights and pours from our award-winning spirits portfolio. Each cocktail is hand-crafted by our master mixologist, Derrick Mattingly.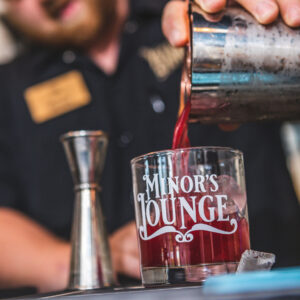 The Minor's Lounge menu features our most-popular cocktail…
#4 The Bacon Bourbon Bloody Mary
Our Bacon Bourbon Bloody Mary is more than just a brunch cocktail! Made with Yellowstone Bourbon and Kentucky bloody mix, rimmed with hickory smoked bacon salt, and garnished with green olives, it's enjoyed by all.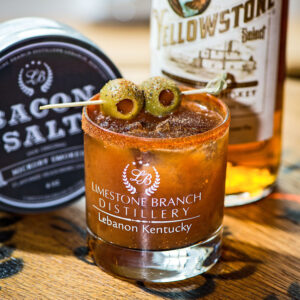 #5 Welcoming Patio
Nestled in the Kentucky hills of Lebanon, our patio is the perfect spot to gather with friends and enjoy a cocktail while catching the sunset.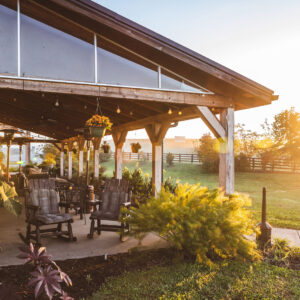 #6 The Limestone Branch Distillery Retail Shop
The retail shop has something for everyone! Shop around for custom branded merchandise or our award-winning products. You might get lucky and find exclusive products such as Yellowstone Limited Edition and a Yellowstone Hand-Picked Single Barrel.
#7 Yellowstone Limited Edition Landmark Labels
We celebrated the 150th birthday of Yellowstone National Park and Yellowstone Bourbon by releasing six brand new landmark labels. The six famous park landmark labels include:
Lower Yellowstone Falls
Old Faithful
Grand Prismatic Spring
Minerva Terrace
Roosevelt Arch
Lamar Valley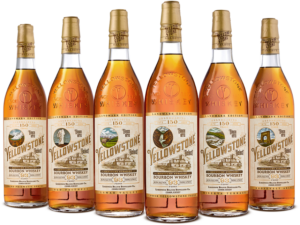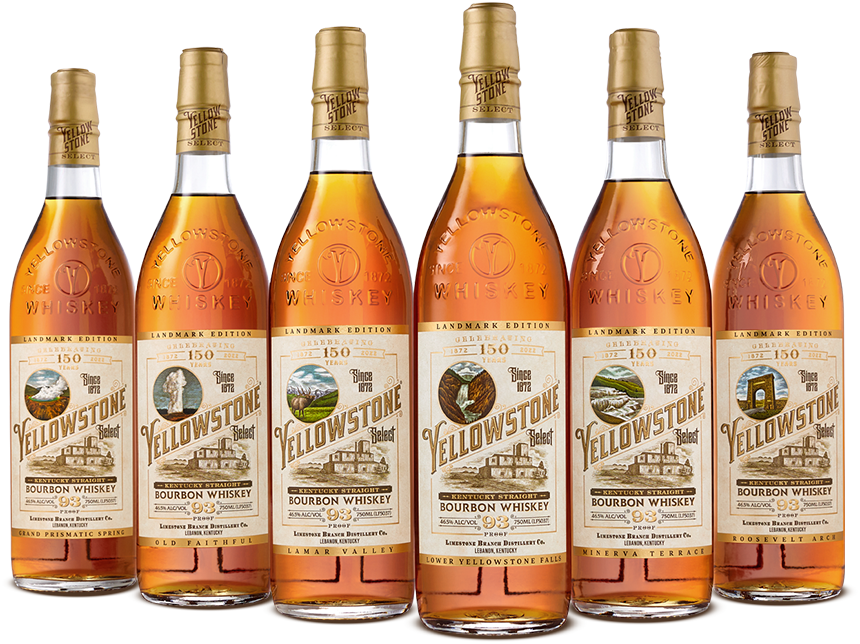 These collector bottles are going fast, so we can't promise what will be left at the gift shop by the time you get here!
We hope to see you soon! Click here to book a tour.
More Articles of Interest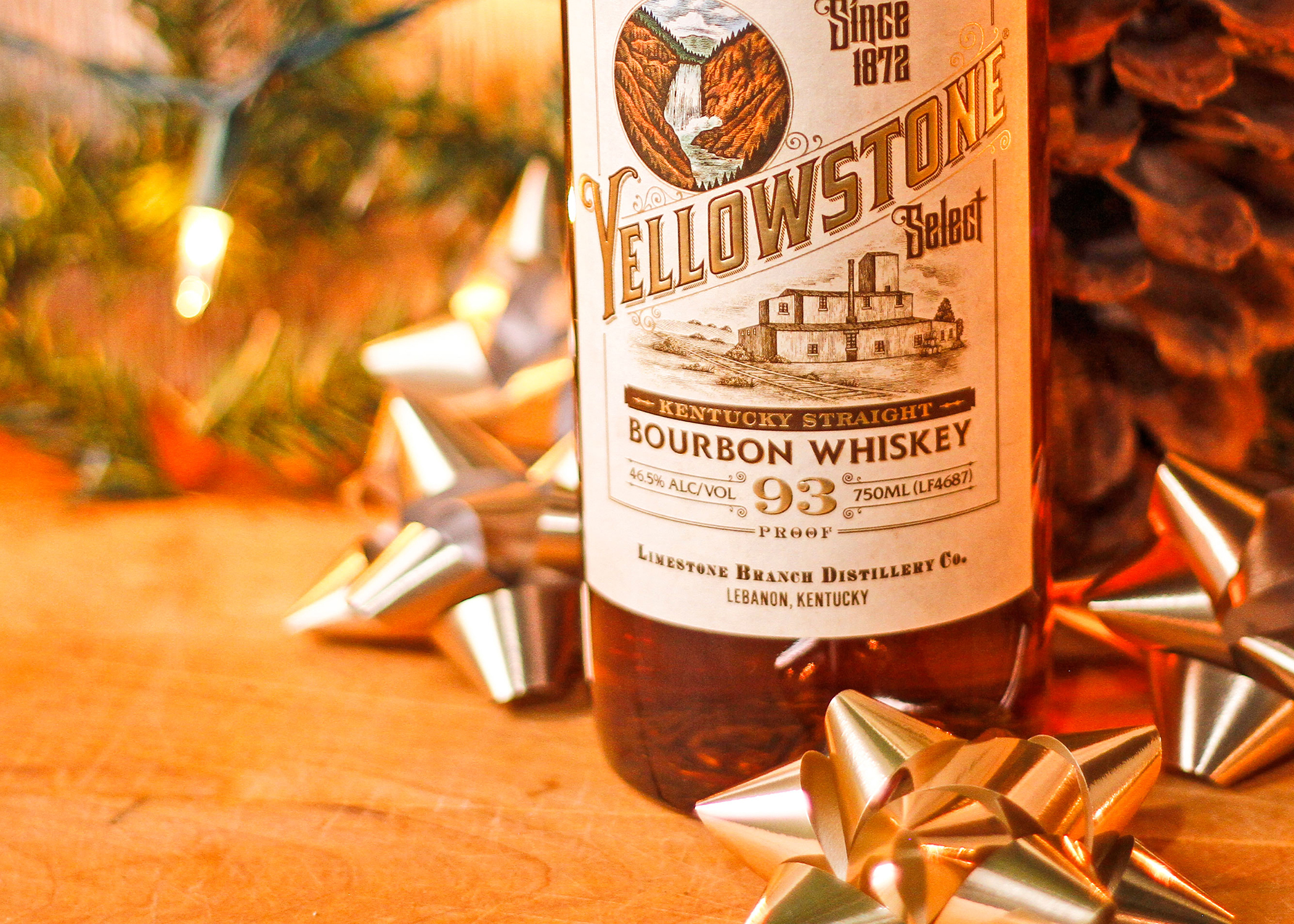 Education
As much as we love drinking bourbon 365-days a year, there's something extra special about cozying up with your favorite dram during the holiday season. Bourbon is the perfect accompaniment for sitting by a crackling fire, trimming the tree, or baking up a batch or two of festive cookies.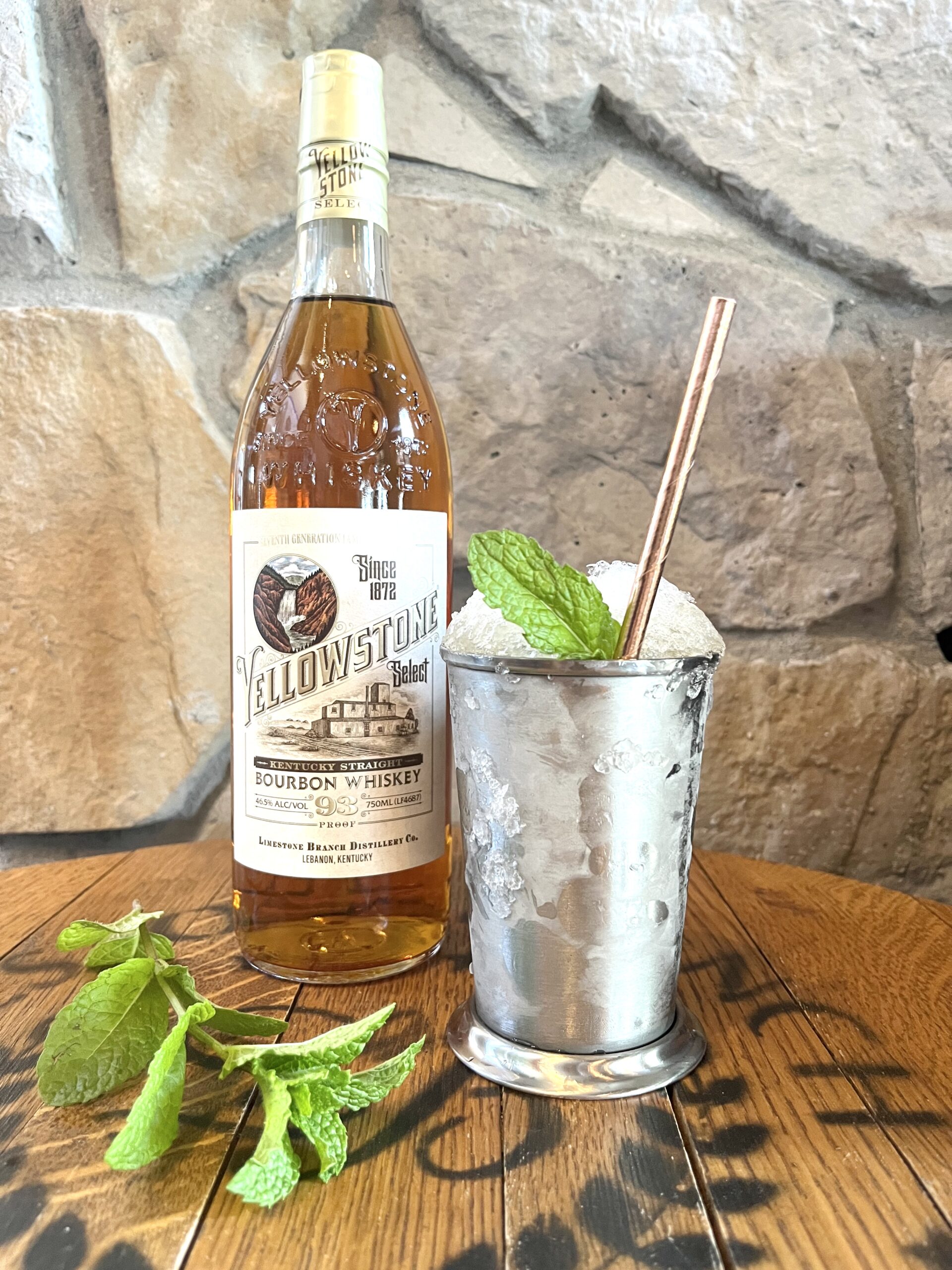 Education
Whether you refer to it as the "Run for the roses" or "The fastest two minutes in sports," everyone can agree that the Kentucky Derby is one of the most exciting events every year. But, do you know the storied history and its ties to Yellowstone Bourbon?
Let's explore the early days of the Kentucky Derby, including where it came from and how Yellowstone Bourbon makes the best Mint Julep you've ever had.