Taste Gin Like a Pro with Master Distiller Stephen Beam and Bowling & Burch Gin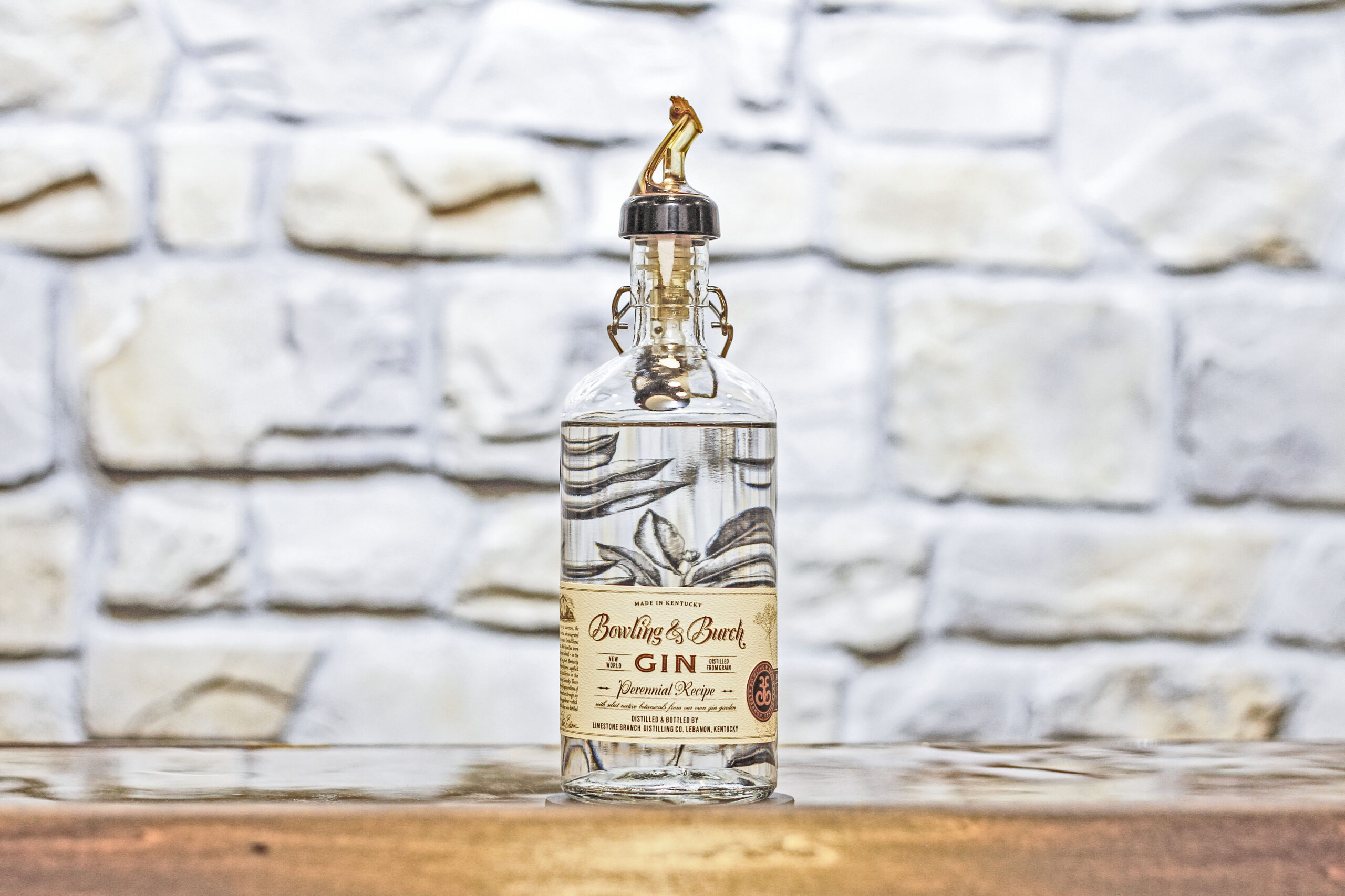 Like whiskey or bourbon, gin is a complex spirit with different notes, flavors, and aromas. So, what happens when you compare notes between a master distiller with seven generations of spirits knowledge with the notes from a gin novice? That's what this article explores.
On one side of the bar, you have an anonymous casual drinker. On the other side, you have Stephen Beam, the co-owner of Limestone Branch Distillery and from the legendary Beam family whose roots go back to the beginning of whiskey distilling.

Let the Bowling & Burch Gin tasting begin.

What type of glassware do you use for drinking gin?
NOVICE: I chose to use a Glencairn whiskey glass. For no other reason than that's what I have around because I typically drink whiskey.

STEPHEN BEAM: Well, it depends on how you're drinking it. Since I'll be drinking it neat, I also use my Glencairn glass because it's what I have handy. Ideally, you want to use something like a stemless wine glass for nosing or sipping. If I'm having a gin cocktail, I prefer a Collins glass. Or with a gin martini, a martini glass, of course.

How do you smell your gin?
NOVICE: I'm going to sniff it the same way I would whiskey; slightly open mouth and trying to sniff out of a single nostril.

SB: I like to take in the aroma through my mouth and nose slightly above the glass, then move on to nosing with individual nostrils. I think we sense different things from each side of our nose; at least, that's what I've found works for me. I will also take multiple sniffs, even after sipping, to compare the aroma with the tasting notes.

What do you nose with Bowling & Burch gin?
NOVICE: I notice a berry smell underneath the ethanol. It's a fresh smell, and I can take a deep whiff without it burning my nose. Very floral. It smells a little like grape soda to me.

SB: It's very floral and citrus-forward. This is by design, of course. We separate our botanicals in the gin basket with a higher basket and a lower basket. This process allows Limestone Branch Distillery to capture the very fresh, delicate notes from our botanicals. I also get hints of honeysuckle, lemongrass, and hibiscus.

Question for Stephen–What's a good way for a novice to improve their sense of smell?
SB: Using both nostrils individually is a great trick. Leaving your mouth open as you smell helps too. After you nose it, you should taste it, then nose again – this helps to expand the sensory perception. Also, you can work on your sense of smell by taking your time whenever you eat or drink something. Take notice of your senses and try to recognize each ingredient individually.

How do you take your first sip? And what are the tasting notes?
NOVICE: I swish the first one around. Again, whiskey tastings taught me that. I taste berries, a bit of that grape soda I smelled, and the aftertaste is almost like fruity cereal. Not much burn, which is nice. There is a slight tingle in the roof of my mouth towards the front. I get a deep citrusy flavor on the second and third sips, like lime, but it's almost like sucking on the rind of a lime. It's very refreshing, overall.

SB: Swirling it around in your mouth is a great way to get the full flavor effect. With most gins, though, I take a very small sip at first to see if I even want to take a larger sip. With Bowling & Burch, I get a great balance of juniper, citrus, and floral notes. Notes of hibiscus and honeysuckle. On the front of the palate, I get bright citrus notes from lemongrass and lemon verbena, followed by an earthiness that finishes with heavier citrus peel and juniper notes. Many people tell me they pick up notes of lavender in our gin, but no lavender was harmed in the making of Bowling & Burch. [SB laughs]

Neat, on the rocks, or in a cocktail–How do you prefer to drink gin?
NOVICE: I don't think I'd ever order gin straight unless I was doing a gin tasting. I only think of gin in a cocktail, to be honest. With that said, this has been a pleasant experience that would lead me to try more gins this way.

SB: I like Bowling & Burch Gin neat. I think it's very well balanced between the juniper, citrus, and floral notes. It's what I have always called a New World Gin. When I was in London, they refer to it as "Western-style" gin. American gins tend to be a little more citrus, floral, and botanicals forward. For different gins, I tend to enjoy them differently. Setting, temperature, food, it's all dependent on the experience around me.

I prefer gin in the summer or when it's warm. With the floral and citrus notes, I like to pair it with mixed nuts, spicy chips. I also have a sweet tooth, so I think white chocolate goes well with Bowling & Burch. In Kentucky, we make summer tea sandwiches out of Benedictine cheese, a spread made with cream cheese and cucumbers. These are delightful in the warm weather and with a glass of gin. Right now, I'm on a curry kick, and B&B pairs excellent with the spiciness of the curry.

Question for Stephen–What are some of your favorite gin cocktails and maybe some lesser-known cocktails people should try?
SB: There's always room for a gin and tonic, and I've never been known to refuse a French 75. Bowling & Burch Gin has a unique and light flavor profile, so even just a splash of tonic or citrus soda goes a long way. Sometimes restraint is the best way to let the gin shine through.

A lesser-known cocktail I'd suggest is the Southside, which is like a mojito. I love a good highball, so a Gin Rickey comes to mind. That's a great one with Bowling & Burch due to being so citrus-forward.

Why should people try Bowling & Burch Gin?
NOVICE: I can only recall a few gins that I've tried. My wife likes Tom's gin, which I did a side-by-side comparison of with B&B since we have some around the house. I was shocked at how different they tasted! I liked B&B better.

SB: Bowling & Burch has a unique profile that any gin lover will enjoy, and the novice gin drinker or someone who may not care for gin often can find it enjoyable, too. It's a great gin neat, but at 96 proof, it also makes a great cocktail. I think any person who is interested in expanding their gin knowledge should start by tasting gins and reading reviews online to see what gins you'd like to try.

The final piece of advice I have is always to drink what you like and in the way you like to drink it! That goes for whiskey, gin, or anything else. It should always be about having fun and enjoying your experience.
—
If you're interested in tasting Bowling & Burch gin, as well as the other spirits in our portfolio (including Yellowstone Bourbon), visit the Limestone Branch Distillery in Lebanon, Kentucky. We'd love to hear your thoughts on our entire portfolio of spirits, and you might just run into Stephen Beam or one of our distillery dogs!
More Articles of Interest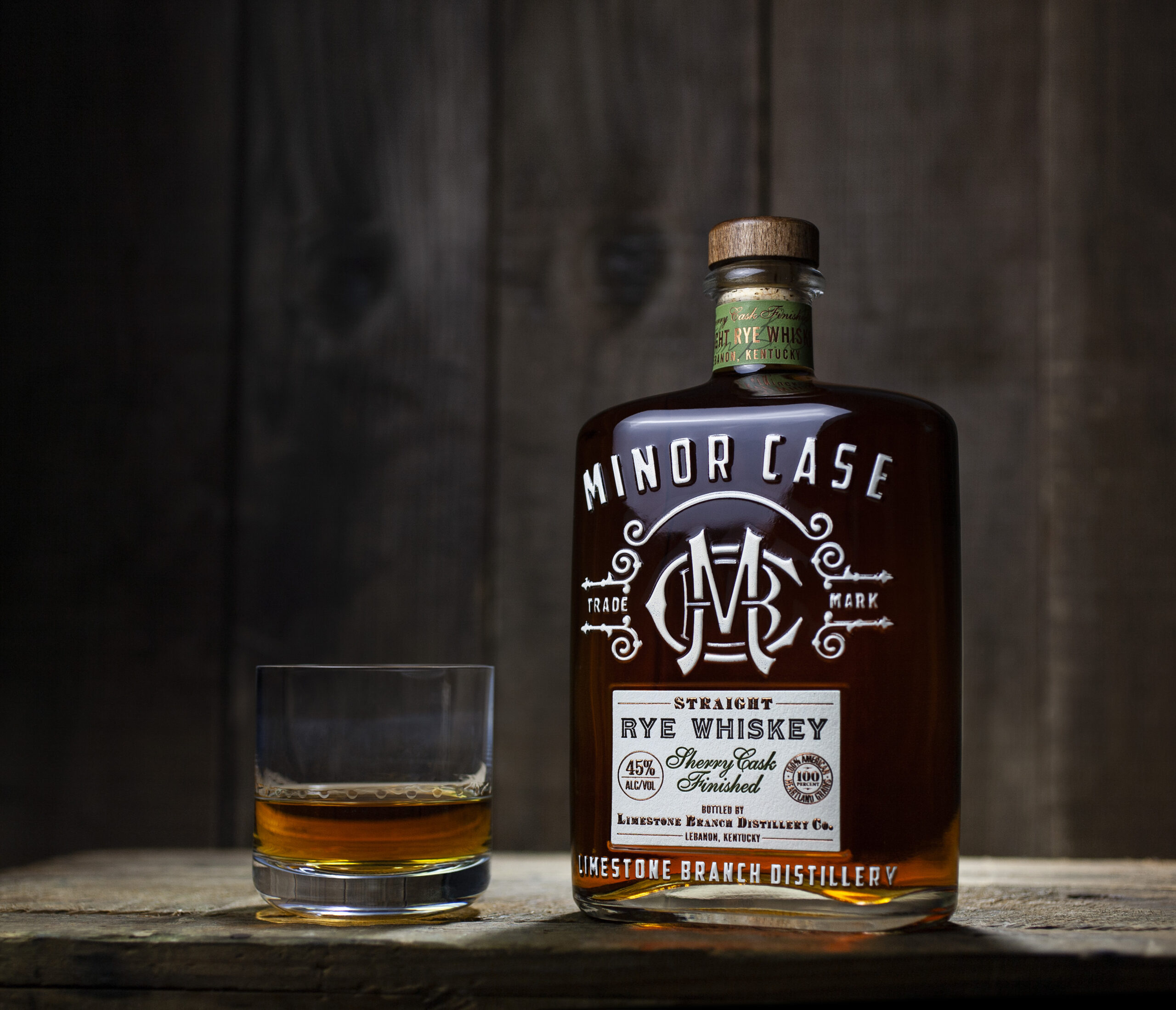 Education
Bourbon may be considered America's whiskey and holds status as the most popular whiskey in the country, but it wasn't the first American whiskey. That honor goes to rye whiskey.
Let's discuss the history of rye and what makes it different from other whiskeys.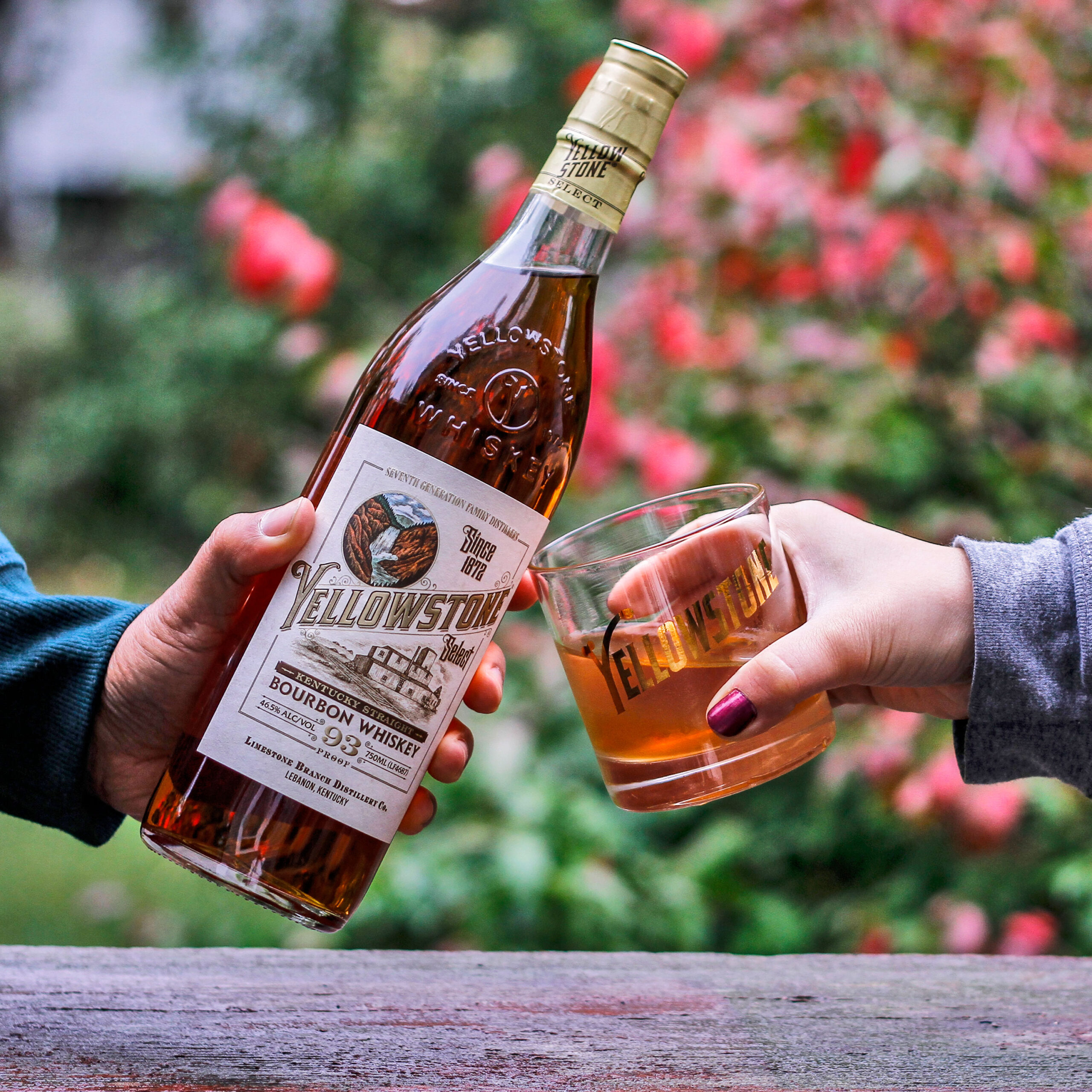 Education
The history of the Kentucky Derby can be traced to the 1800s, when the first Kentucky Derby took place in May 1875, attracting thousands of spectators. Today, the "Run for the Roses" attracts over 150,000 people to watch it live at Churchill Downs and 16 million TV viewers worldwide.