Top 5 Reasons to Visit Limestone Branch Distillery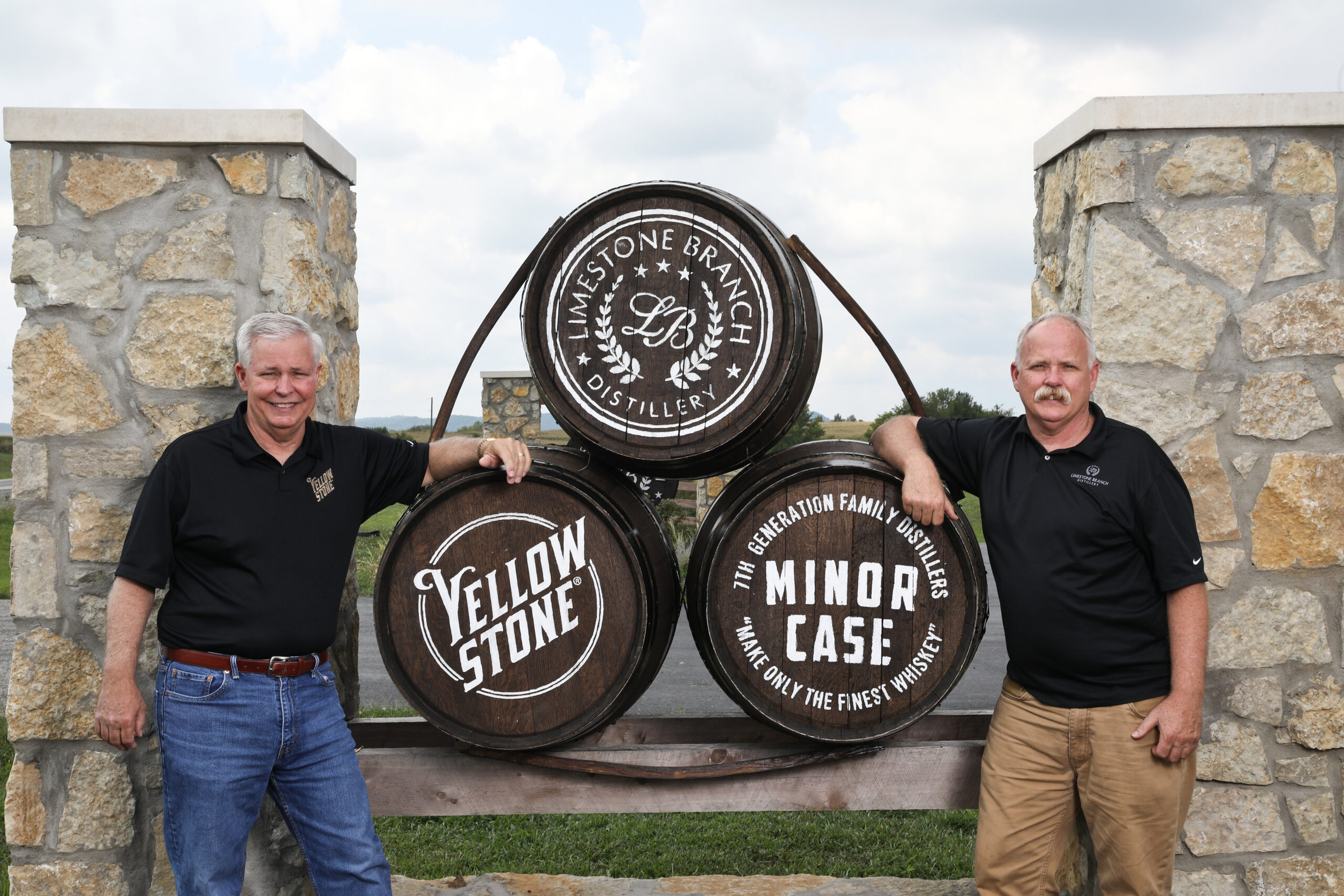 We can think of three fantastic reasons right off the bat for why a visit to Limestone Branch Distillery is a must: Yellowstone Select Kentucky Straight Bourbon Whiskey, Yellowstone Limited Edition, and Minor Case Straight Rye Whiskey. Those are the three storied whiskeys that Limestone Branch lovingly crafts, and they're pretty persuasive on their own.
Seeing where these superb spirits are made seems imperative for any whiskey aficionado. But there's more to life than whiskey (or so we've been told). There's history, tradition, and a cat named Corky.
Whiskey Ambassador Stephen Fante offers this list of reasons to visit Limestone Branch Distillery:
1. It's on the Kentucky Bourbon Trail.
Limestone Branch is part of a special league of distilleries on the famous Kentucky Bourbon Trail Craft Tour. Dedicated whiskey pilgrims make it a point to see all of the distilleries — including those devoted to small-batch spirits. Additionally, the location in Lebanon has special significance to brothers and Limestone Branch founders Steve and Paul Beam, of the legendary Beam lineage: It's very close to the original distillery founded by their ancestors in 1795.
2. The atmosphere is one-of-a-kind.
"The biggest reason to visit our distillery is the hospitality!" Fante says. "Most customers comment on how relaxed the atmosphere feels, and what a beautiful setting to enjoy Kentucky and its native spirit." The tour includes storytelling about the distillery's history, incorporating more than 200 vintage artifacts, many from generations of distilling history. It's an approachable, personal experience, and you can feel their passion for what they do.
3. You get access to exclusives.
In addition to the core trio of bourbon and rye, the distillery also sells exclusive bottlings you can't get anywhere else. Think Limestone Branch whiskies in 375 mL bottles. Special barrels of Yellowstone Limited Edition. Bottles of old-school moonshine. You can also get access to Bowling & Burch, Limestone Branch's new gin. It's coming to select markets in 2020, but it's available for purchase right now at the distillery.
4. You can taste everything.
As part of the distillery tour, you get to taste all of Limestone Branch's craft spirits, including the three whiskeys and the new gin. What's fun about the sampling program is that customers occasionally get to taste bourbon straight from the barrel. If you catch Steve Beam at the facility, the master distiller just might invite you to try a single barrel bourbon — or whatever he's currently working up.
5. You can say hello to Char, Case, and Corky.
Distillery dogs Char and Case — a pair of lovable Chows — have attracted a lot of attention. But Limestone Branch is also home to a pretty awesome cat. "The dogs are always a hit; however, don't forget Corky the cat," Fante says. "Corky is the most affectionate kitty with an attitude I've never seen. Stands up to the Chows and cuddles in your lap!"
More Articles of Interest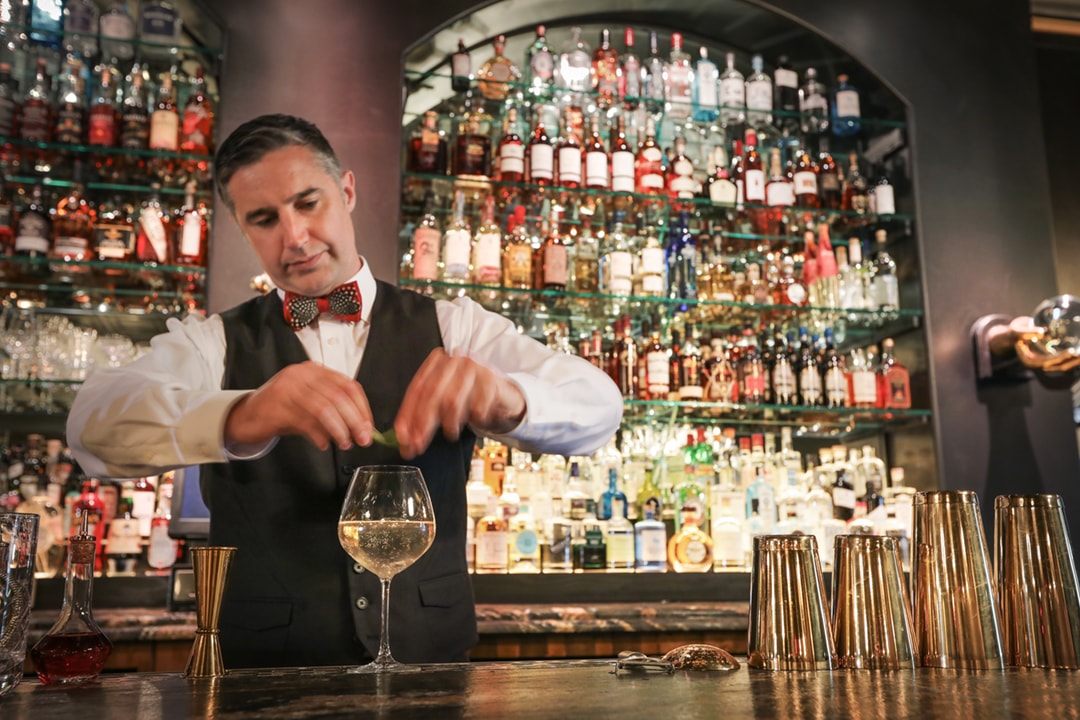 Lifestyle
Of all the gin joints in all the world, which are the best?
The most famous is surely Rick's Café Américain, the fictional bar in the classic film Casablanca. You know — the one with Humphrey Bogart and a piano player named Sam. But did it have creative cocktails, perfectly mixed, and hundreds of gin brands from which to choose?
Thanks to the craft cocktail movement and a boom in artisan offerings such as our own Bowling & Burch New World Gin this clear spirit is finally getting the hype it deserves. These days, gin figures prominently on any craft cocktail menu: Its distinctive flavors provide a platform for infinite creativity — whether you're looking for a twist on a classic drink or an innovative new concoction.
Next time you're in one of the following cities, stop by for a cocktail at one these top spots for gin drinking.