Top Gin Cities in the U.S.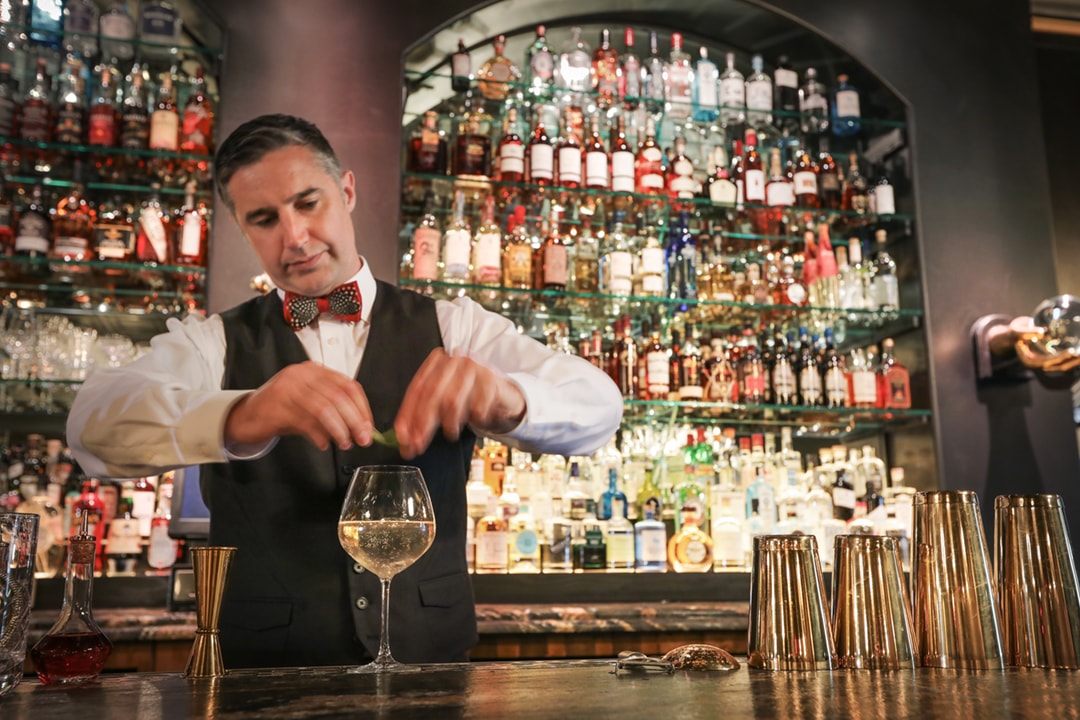 Of all the gin joints in all the world, which are the best?
The most famous is surely Rick's Café Américain, the fictional bar in the classic film Casablanca. You know — the one with Humphrey Bogart and a piano player named Sam. But did it have creative cocktails, perfectly mixed, and hundreds of gin brands from which to choose?
Thanks to the craft cocktail movement and a boom in artisan offerings such as our own Bowling & Burch New World Gin this clear spirit is finally getting the hype it deserves. These days, gin figures prominently on any craft cocktail menu: Its distinctive flavors provide a platform for infinite creativity — whether you're looking for a twist on a classic drink or an innovative new concoction.
Next time you're in one of the following cities, stop by for a cocktail at one these top spots for gin drinking.
Boston: Our Fathers
Located in Boston's Allston neighborhood, Our Fathers is a one-of-a-kind combination of Jewish-style deli and gin bar. Feeling that gin is under-appreciated, it's here to right that wrong.
Side by side with corned beef and pastrami sandwiches is a gin-lover's menu with more than 30 gin-based cocktails — including seven variations on the martini — and more than 150 gins from around the world. It also offers gin tastings that explore barrel-aged gins, genevers, and regional gins. In the gin club, members work their way through nearly 100 spirits before official entry. 197 North Harvard St., 617-303-0101.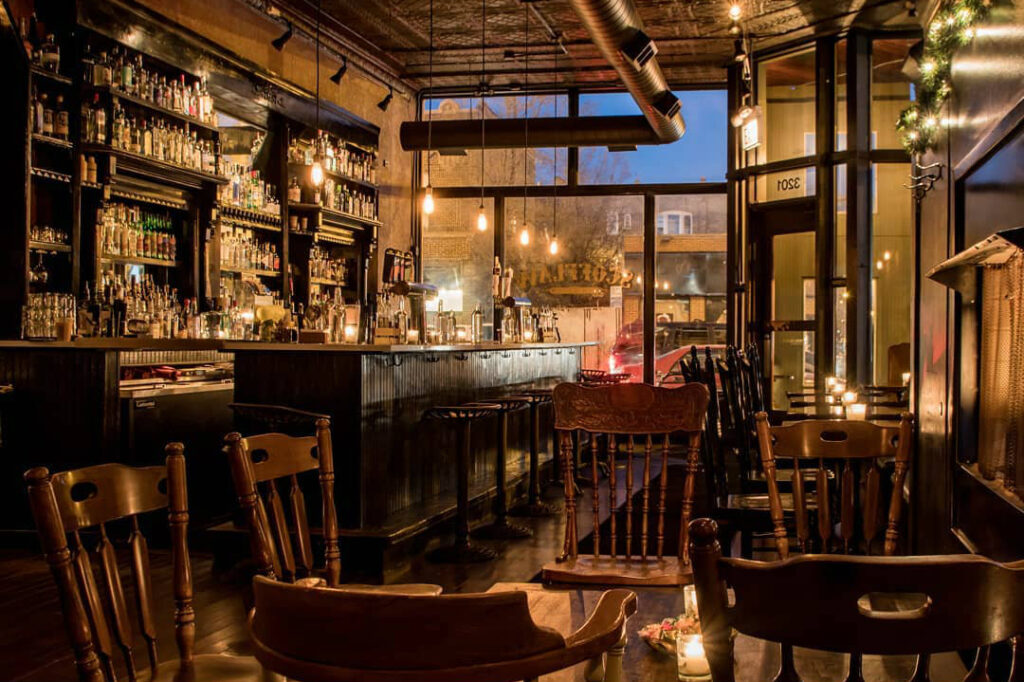 Chicago: Scofflaw
Although this rustic pub and gin parlor serves great food, it's the proficient — and surprisingly affordable — cocktails that steal the show. The drink menu rotates every three months, but it stays focused on gin.
There are more than 100 labels on hand, plus a remarkably herbaceous house gin made for the bar in partnership with a local distillery. Ambience is warm and cozy with a roaring fireplace, antique Victorian-style furniture, chandeliers, and exposed brick walls. At midnight, servers come out with complimentary fresh-baked chocolate cookies, warm from the oven. 3201 West Armitage Ave., 773-252-9700.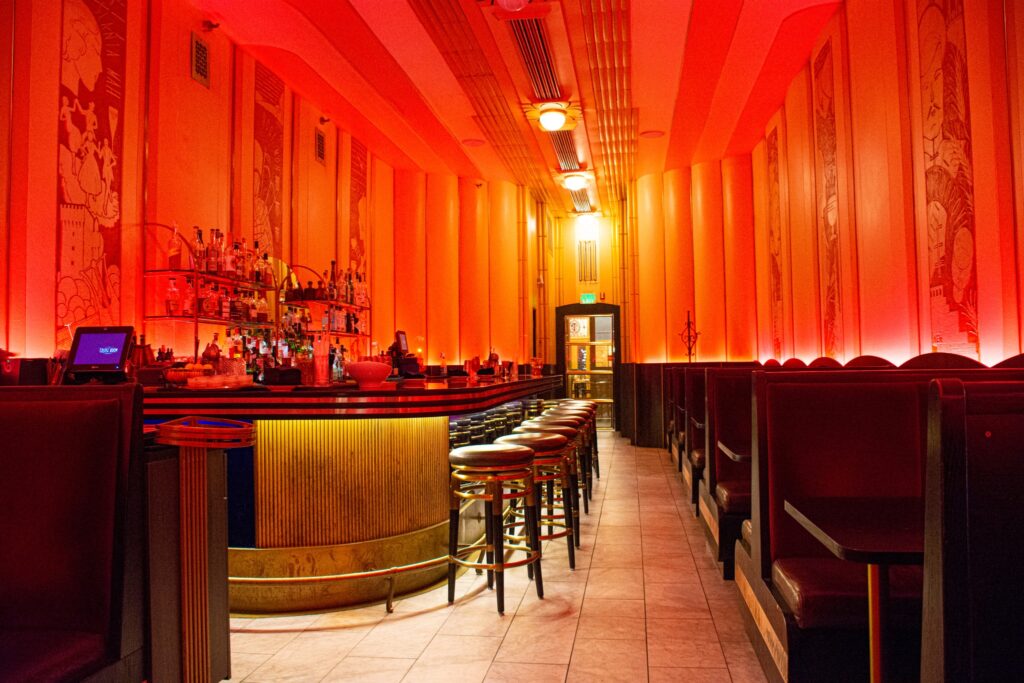 Denver: Cruise Room
For every hipster bar that aspires to be "Prohibition era," the Cruise Room is the real deal: It opened the day after the repeal of Prohibition in 1933 and boasts atmosphere in spades.
Modeled after a lounge on the Queen Mary, it has a cool art-deco theme with chrome accents and neon lights. All the classic cocktails are served, plus elegant twists, with gin front and center in drinks such as the house Cruise Room cocktail with gin, Byrrh (a red wine aperitif), Campari, and Oloroso sherry, and all the slings and fizzes a gin aficionado could ever want. 1659 Wazee St., 303-628-5400.
Houston: 1751 Sea and Bar
This sleek, likable seafood restaurant is accompanied by an ambitious gin bar with more than 100 gins displayed on gold-lined shelves, and a lineup that shifts depending on what's available. There are cocktails with infused gins, gin and tonics, mules, and martinis, thoughtfully served with half the martini in the glass and the other half over ice, for you to pour when you're ready.
Prices are reasonable, and the atmosphere is relaxed. The name also has a gin theme: It refers to the Gin Act of 1751, enacted to limit gin consumption in London. 191 Heights Blvd., 832-831-9820.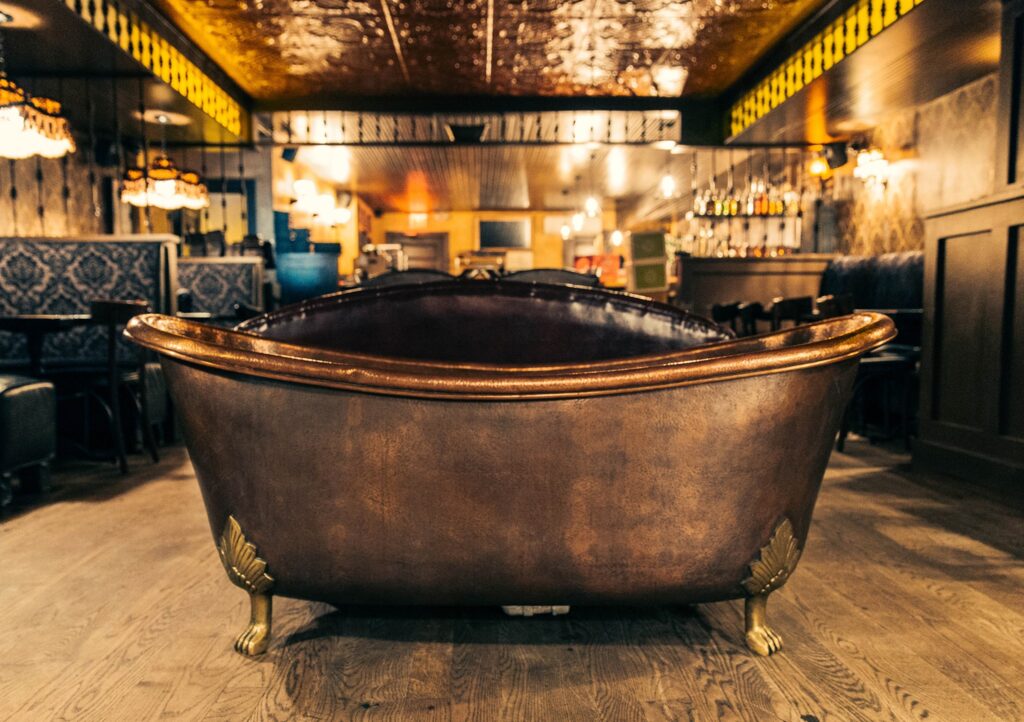 New York: Bathtub Gin
For some reason gin and speakeasies just go hand in hand, and Bathtub Gin is no exception. The cute Prohibition-inspired speakeasy lurks inside a fake "Stone Street Coffee Company" facade, where it serves gin and gin cocktails, culled from a decent selection of 36 labels.
The bathtub theme surfaces in the form of an impressive copper claw-foot tub in the center of the bar, plus copper mini-bathtubs that serve as restroom sinks. The bar has an intimate vibe with cozy booths, patterned wallpaper, and dim lighting, with live jazz and burlesque nights. 132 Ninth Ave., 646-559-1671.
Philadelphia: The Continental Restaurant & Martini Bar
Philly's swimming in gin these days, with craft distilleries cropping up and new bars stocked with brands from around the world. The claim to fame at the Continental is martinis, with 10 options (like the Gibson and the Dirty Martini) and eight gin varieties — guaranteeing that you not only get the martini you want, but that you also learn basics like the fact that a classic martini comes with vermouth and an extra dry does not.
The theme is carried through in the cool retro-modern diner decor, such as light fixtures cleverly shaped like an olive skewered by a toothpick, which hang over each roomy booth. 138 Market St., 215-923-6069.
St. Louis: The Gin Room
For a fun lesson in gin from a small but dedicated staff, head to the gin-crazed bar tucked inside Persian restaurant Café Natasha's. Owner (and restaurant namesake) Natasha Bahrami is eager to preach the joys of gin, via proficiently made gimlets, martinis, G&Ts — featuring tonics made in-house — and flights, drawn from a selection of more than 100 bottles on site. Might as well grab a bite from the restaurant while you're there. 3200 South Grand Blvd., 314-771-3411.
San Francisco: Whitechapel
This Prohibition-style bar claims to offer the largest selection of gin in North America, with 110 gin-based cocktails, 22 martinis, and more than 400 varietals, including three exclusive house gins. The menu is more informative than any book on spirits, and even includes flights.
Atmosphere and decor play artfully into the theme: The bar is designed as a perfectly preserved Victorian-era London underground station, with tufted red velvet banquettes. Some customers dress the part, showing up in English-style finery, all in celebration of gin. 600 Polk St., 415-292-5800.
Cleveland: Griffin Cider House & Gin Bar
Owner Richard Read is a U.K. transplant whose original manifesto was to make great cider before branching out into cocktails — especially those containing gin. His pub boasts what is considered the largest selection of gin in all of Ohio, with more than a few rare and artisanal labels.
A knowledgeable staff is at the ready to walk you through the list, and the cocktails are a pleasure — particularly the extra-herby gin and tonic, loaded with rosemary, basil, and jasmine pearls. They do unique barrel-aged cocktails such as a 3-month-old Negroni, perfect for quaffing in this hospitable gin palace. 12401 Madison Ave., 216-767-5996.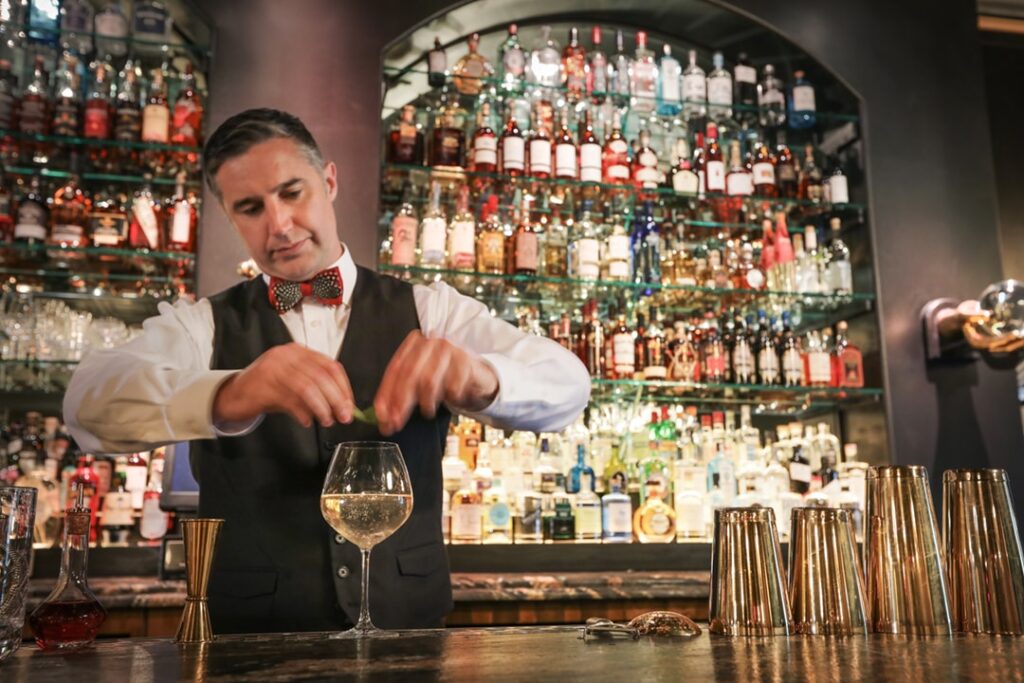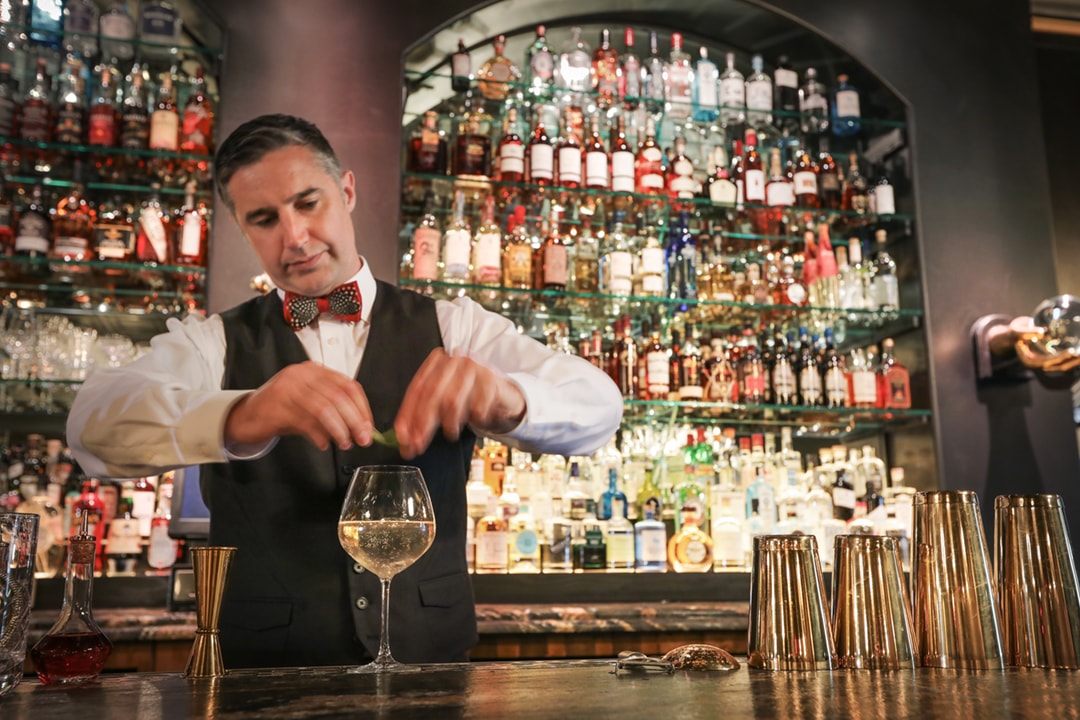 Tampa, Florida: CW's Gin Joint
Isn't it so promising when a gin joint has the words "gin joint" in the name? And CW stands for founder Carolyn Wilson, who has gifted Tampa this impossibly elegant speakeasy where the air seems to be imbued with a hazy amber glow.
Cocktails are meticulously crafted, served in delicate goblets, and include all sorts of spirits, but gin is at the heart. There's also a fun venture called the Gin Matrix — a grid with four key flavor notes (floral, savory, juniper, and citrus) with gin brands geo-positioned closest to their dominant flavor. It makes finding your perfect gin a breeze. 633 N. Franklin St., 813-816-1446.
More Articles of Interest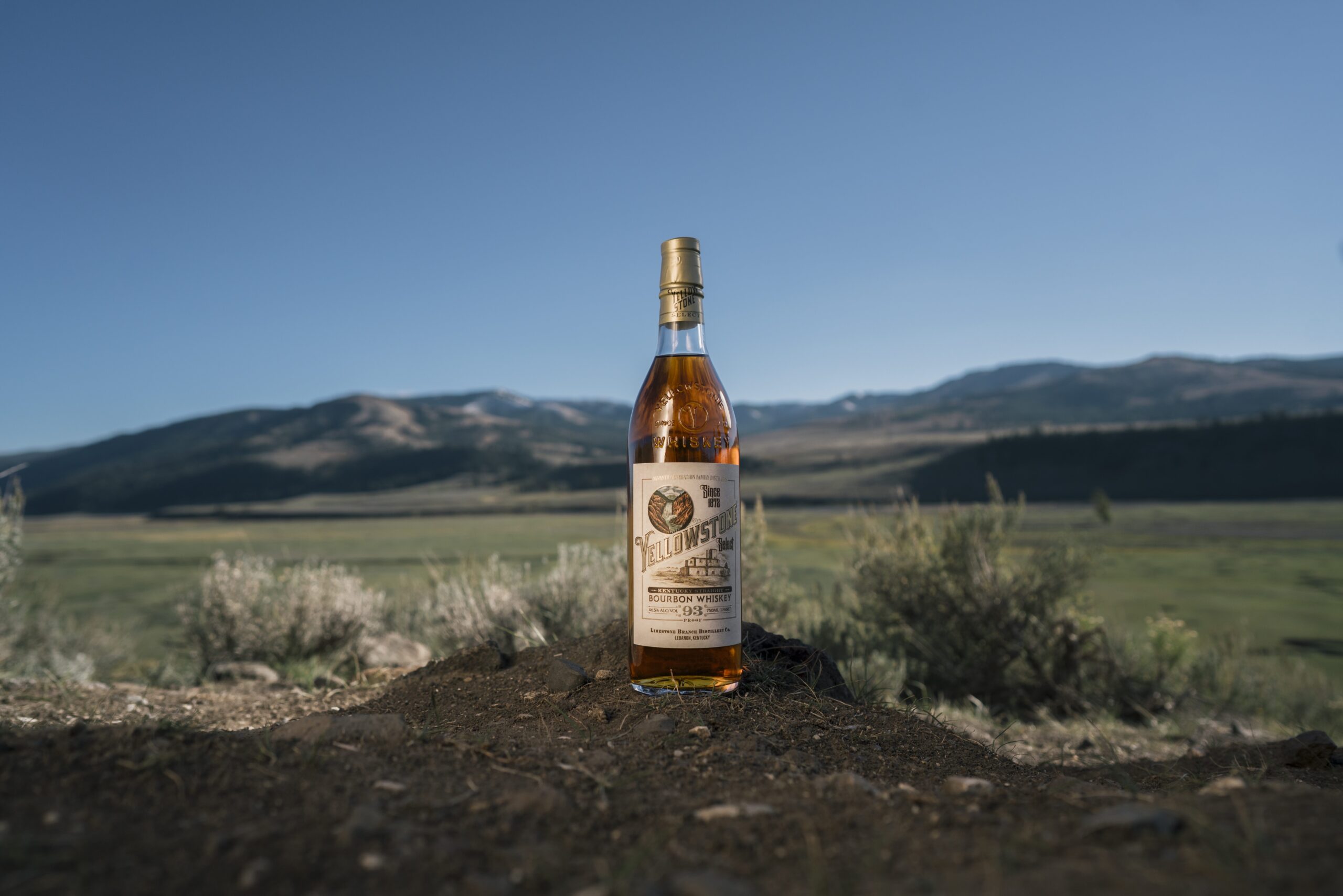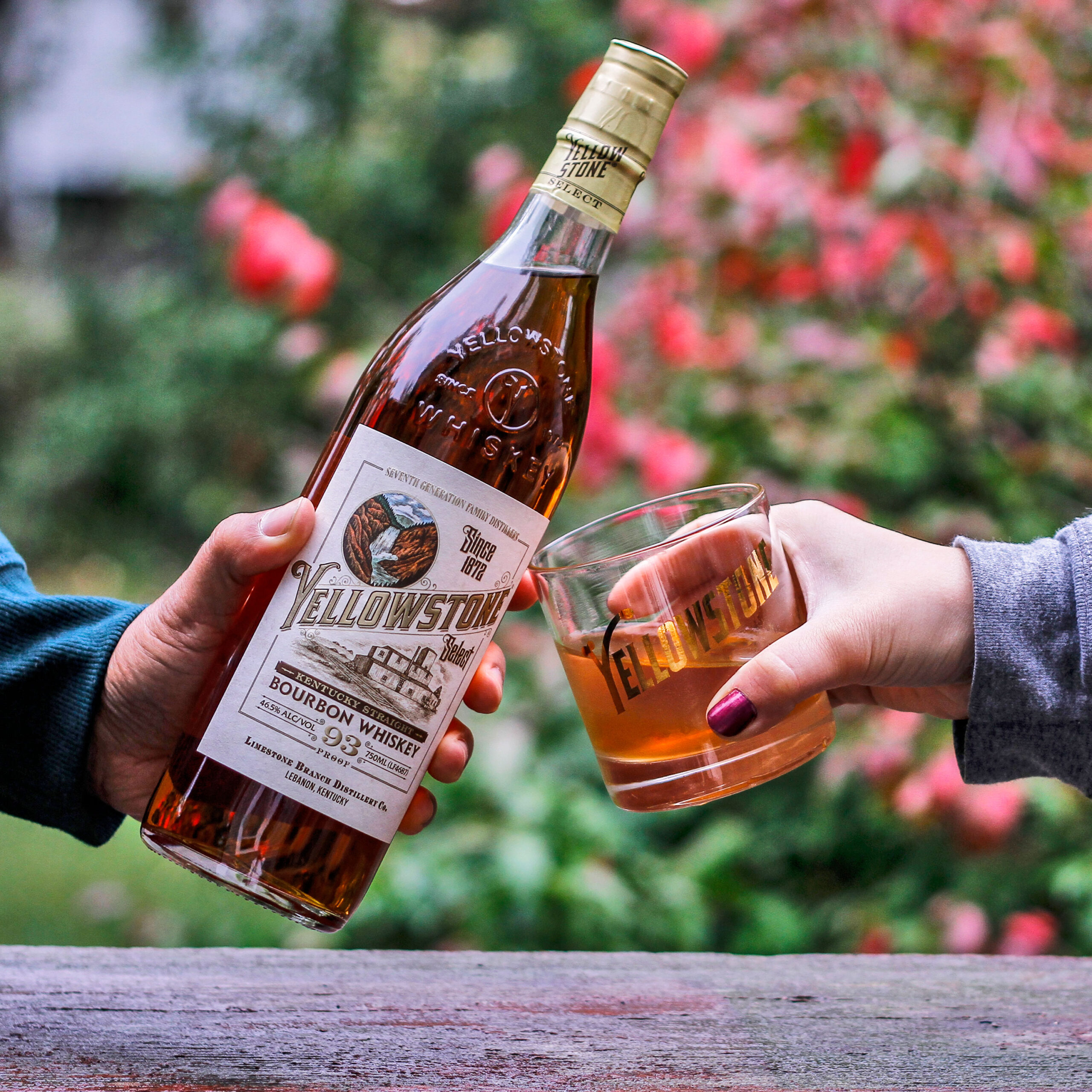 Education
The history of the Kentucky Derby can be traced to the 1800s, when the first Kentucky Derby took place in May 1875, attracting thousands of spectators. Today, the "Run for the Roses" attracts over 150,000 people to watch it live at Churchill Downs and 16 million TV viewers worldwide.