One Big Happy Distillery
At Limestone Branch Distillery, co-founders Stephen and Paul Beam continue their family legacy as distillers of Kentucky's finest craft spirits. Located in picturesque Lebanon, the distillery pays homage to the brothers' past while making old-fashioned whiskeys and gin for modern-day drinkers who appreciate how it was done back in the day.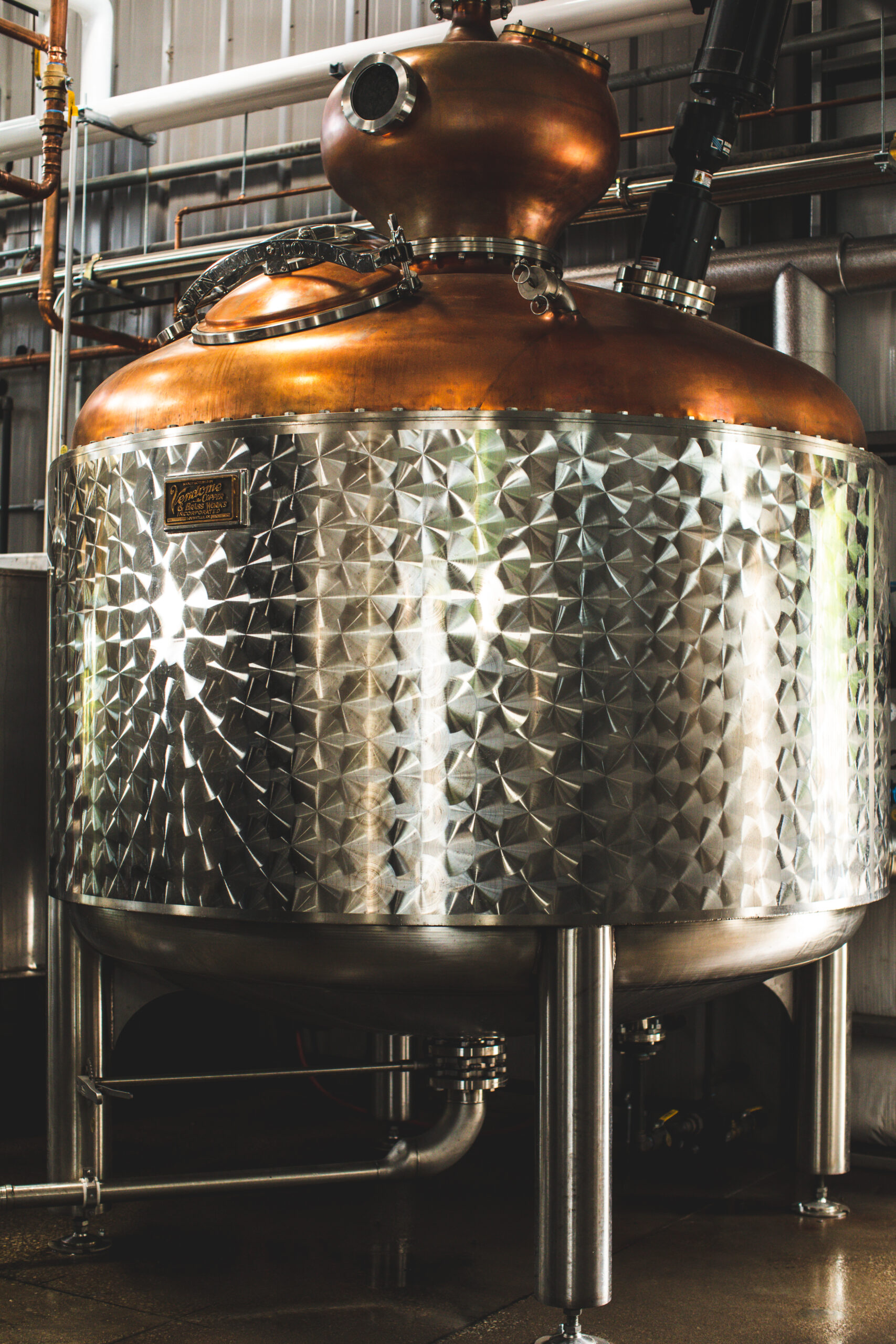 Go Behind the Bottle
Our Kentucky bourbon distillery tours delve into our heritage and our process. Each tour starts with an exploration of more than 200 artifacts, many from our family's history in the whiskey- making business. Then you get to see how we make our craft whiskeys — and gin! — from start to finish.

Once you've raised your distilling IQ, it's tasting time: We pour samples from our entire award-winning portfolio. Afterward, feel free to linger and order a cocktail at the bar. Our house is your house.
We're Open 7 Days a Week
Distillery & Tour Hours
Monday-Saturday:  9:30 am-5:00 pm Tours and tastings at the top of the hour. The first tour will be at 10 am and the last tour at 5 pm.
Sunday: 11:00 am-5:00 pm Tours and tastings at the top of the hour. The first tour will be at 11 am and the last tour at 5 pm.

Minor's Lounge Hours
Monday-Saturday: 10:00 am – 5:00 pm
Sunday: 11:00 am – 5:00 pm
Last Call every day at 5:00 pm
We're Right Here
Limestone Branch Distillery
1280 Veterans Memorial Hwy.
Lebanon, KY 40033
What's Happening?
Whether at the distillery or on the road, we're always up to something.
Happy Trails to You
Limestone Branch Distillery is a stop on the famous Kentucky Bourbon Trail Craft Tour.
Best Kept Secret
My husband wanted to go to one of the famous distilleries on the Bourbon Tour and we only had time to do that one and one more. I found this one because it was close to the other and it got great reviews on Trip Advisor. What a great little place. We were the only ones there at the time so Jan gave us a mini private tour. It was great to see how things are done on a small scale before going to the larger venues. We knew nothing about brewing bourbon so this tour was very informative. The tasting was very reasonable and because my husband is a veteran there was no charge for him. They do distribute to most if not all of the US states but we were able to buy bourbon and rye that was inclusive to the area. I am not a bourbon drinker but my husband is and he thoroughly enjoyed their brand. This is a great place to visit but I recommend that you to print down directions before you get there.
— Minsky50
Better than tours on the Bourbon Trail
My husband and I are slowly doing the Bourbon Trail over a period of years and decided to go to Limestone Branch even though it is not on the Bourbon Trail and are so glad we did. This distillery is a gem. The grounds are welcoming–you can sit and relax on the veranda. The history of the Beam and Dant families is fascinating and since we honeymooned in Yellowstone, The Yellowstone brand got my attention. When we visited, they even had moonshine based on the flavors of Moon Pies. Who would have thought. Then there was the taste testing. What could be better.
— JenniferandAlan
The friendliest bourbon tour.
If you are looking for a old-fashioned bourbon tour with a rich history you shouldn't miss Limestone Branch. They will make you feel like family. So friendly and so knowledgeable. And the bourbon…well, it's fantastic. I'm not a Rye drinker, but loved their Rye. And the Yellowstone Hand Selected 101 is crazy good. Couldn't leave without buying a bottle.
— Q832YQlisad
Previous
Next
Learn How We Make Whiskey
Follow the route our whiskeys take from mash bill to bottle.
See the Process
Learn How We Make Gin
Follow the route our small-batch gin takes from garden to glass.
See The Process