How We Make Gin
Bowling & Burch New World Gin is a unique blend of 17 different botanicals. It was created through a good deal of experimentation, but with some clear goals in mind.
Across the Pond
Go to London and they'll refer to American gins as "Eastern." But Stephen Beam prefers the title New World gin. Bowling & Burch is made in a London dry fashion, as a tribute to the non-Beam English ancestors of Stephen and his brother, Paul.
Back to the Garden
Stephen has had a lifelong interest in plants and gardening — he had his first greenhouse when he was 12. So, the idea for Bowling & Burch always included a creative use of botanicals. Aside from juniper, always the main flavor aspect of gin, there are more than a dozen different botanicals used in the gin's profile, many of which are grown right at the distillery, including bitter orange, black cherry, honeysuckle, rosemary, lemongrass, lemon verbena, blackberry, and coriander.
Still Vapors Run Deep
There are a variety of methods to making gin, but the two most common are steeping of the botanicals and vapor infusion, which is the process used for Bowling & Burch. The gin's flavors are expressed through the use of a distillation column. Nothing is macerated or infused. The distilling vapor goes through the botanicals, and in that way carry their essence to the finished product. It makes for a more delicate gin with layers of flavor that start from very floral to citrus and then on to juniper — it's an evolution of flavors on the palate.
Getting It Right
Stephen worked on the best combination of production factors for Bowling & Burch for two-and-a-half years on a bench-top still. Once he settled on the right flavor combination, sampling began to find the best proof. The goal was to produce a gin strong enough to stand up in cocktails, but that wasn't too overpowering. Early experiments included a 117 proof — or Navy Strength — spirit. But it was too strong.
Eventually a 96-proof neutral spirit proved to be the winner. Still sturdy for a gin, but ideal for cocktails. Then it was just a matter of scaling up the production process for the 30-gallon still used for Bowling & Burch.
The tweaking is long-since finished, and the results blossom in every pour of Bowling & Burch New World Gin.
There's no place like Limestone Branch
Limestone Branch is one of the top Kentucky bourbon distilleries — and a founding father of the Kentucky Bourbon Craft Trail. Let us fill your glass.
Come See Us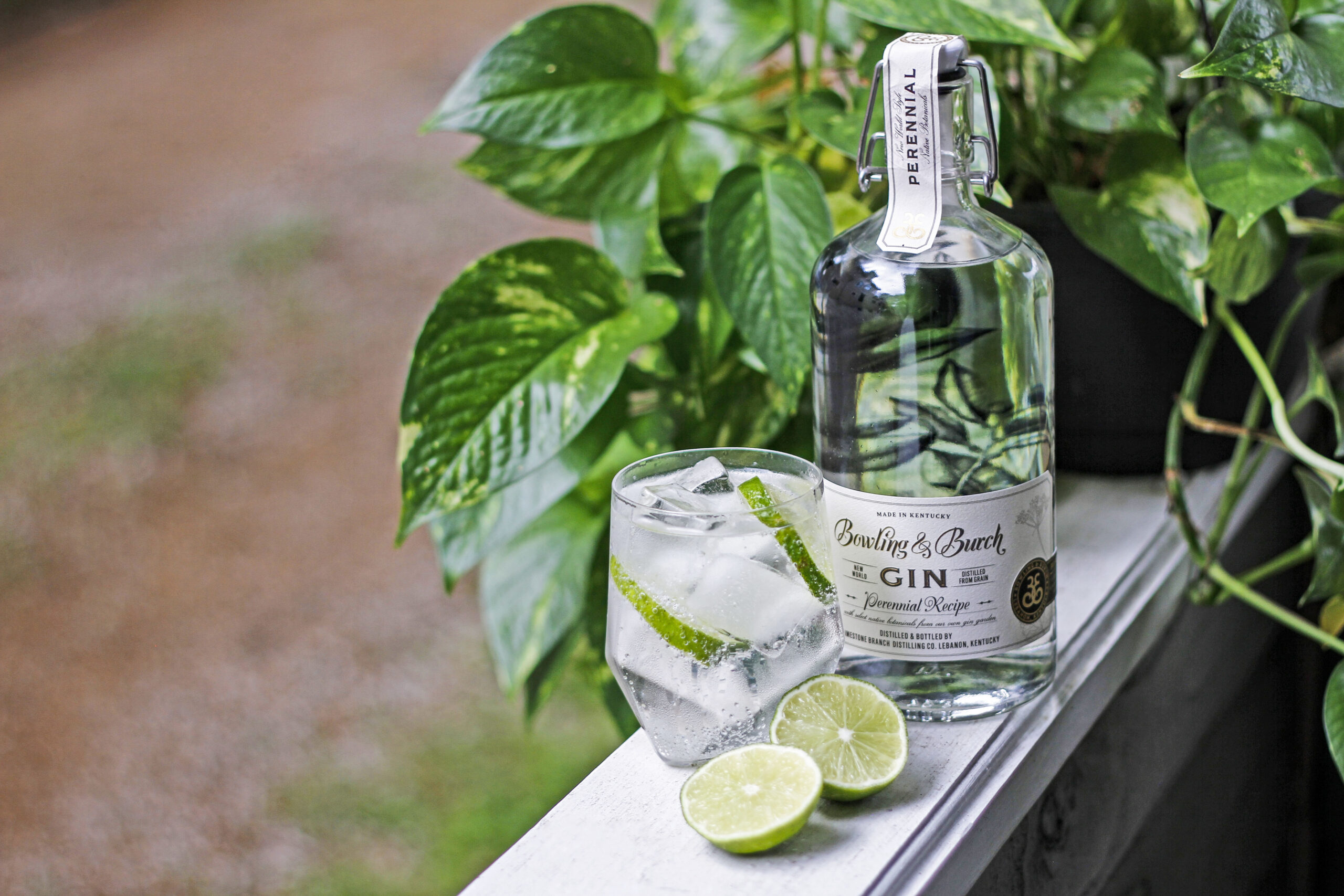 You May Want to Read
The History of the Gin & Tonic - And How to Make Different Variations
Read More