Yellowstone

Limited Edition

Kentucky Straight Bourbon Whiskey
Yellowstone

Limited Edition

Kentucky Straight Bourbon whiskey

While each release of Yellowstone Limited Edition is different, one thing always remains the same: a promise of top-shelf flavor with humble complexities. This year's offering features a 7-year-old bourbon finished in Amarone barrels and 15-year-old aged bourbon. The Amarone melds perfectly with the bourbon – providing flavors of cherry, black currant, and oxidized fruits.

The 2021 Yellowstone Limited Edition is sold in custom-designed bottles featuring embossing and a high-end natural cork, making it a natural fit for the Limestone Branch family of spirits.

Proof: 101 (50.5% Alc/Vol)
While each release of Yellowstone Limited Edition is different, one thing always remains the same: a promise of top-shelf flavor with humble complexities. This year's offering features a 7-year small-batch bourbon finished in French Armagnac barrels. A rustic, full-bodied brandy, Armagnac boasts notes of toffee, butterscotch, and chocolate, which complements the sweeter flavors of bourbon — especially when paired with the bold, oaky flavor of the 7-year bourbon.
The 2020 Yellowstone Limited Edition also offers a premium new bottle that's both modern and timeless, making it a natural fit for the Limestone Branch family of spirits.
101 proof / 50.5% ABV
Tasting Notes
Nose
◆
Caramel and vanilla complimented by dried fruit and chocolate
Palate
◆
Vanilla and caramel with hints of citrus followed by black cherry, dark chocolate, and fig
Finish
◆
Reminiscent of pre-prohibition bourbons, with a sweet cherry and black currant finish
New Year, New Bourbon
Every year since 2015, Limestone Branch has produced a limited-edition bourbon that is a little bit different than what everyone else is doing. So far, the annual Yellowstone Limited Edition bottlings have included as many as three bourbons used in a blend and bourbon aged in wine casks, in re-charred wine casks, and even wine casks charred three different times. Conditioning for the next release is still underway, with periodic tastings to determine when the bottles will be ready. But stay tuned, because this next bourbon release — like all the ones before it — promises to be unforgettable.
Learn How We Make Whiskey
Follow the route our whiskeys take from mash bill to bottle.
See The Process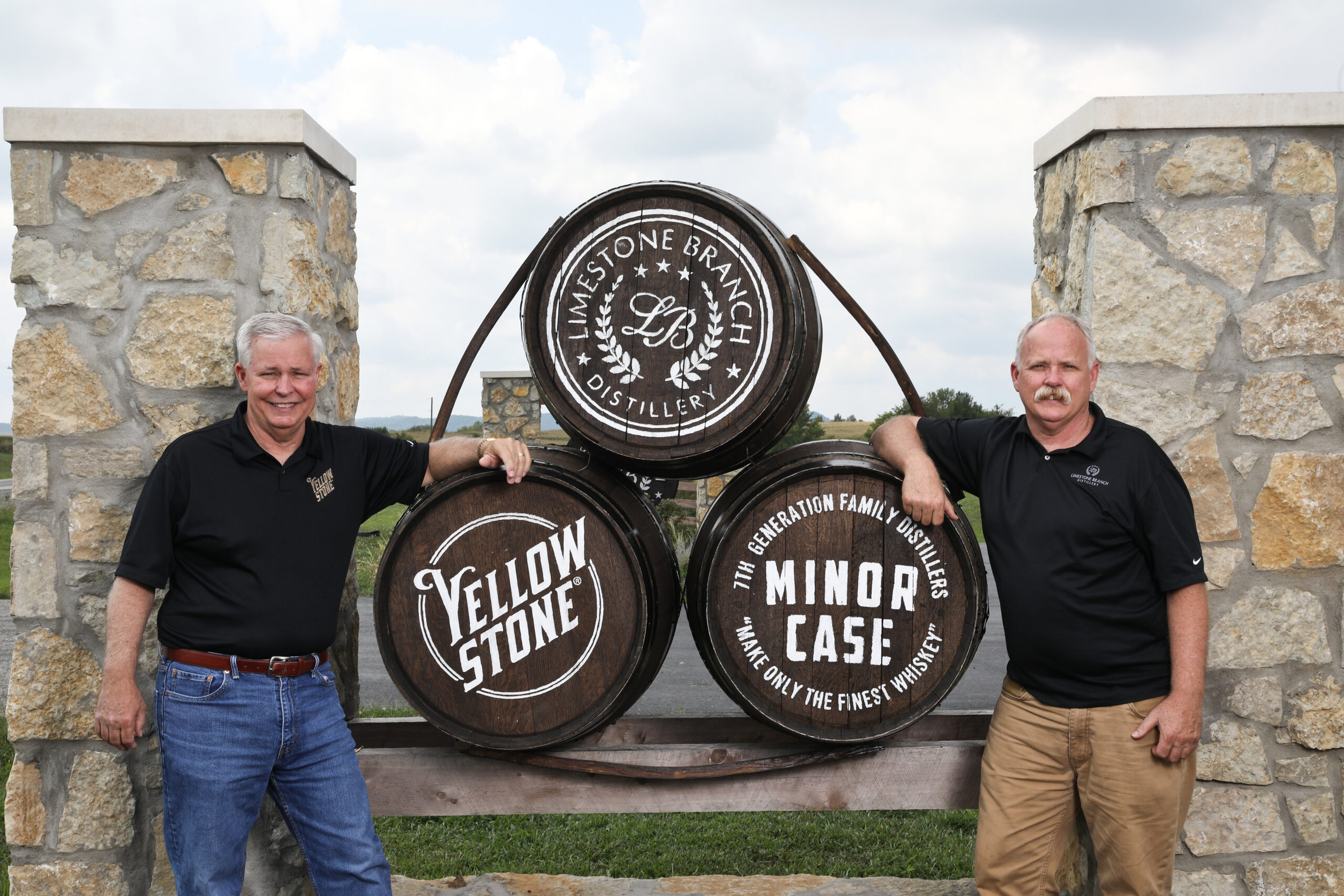 You May Want to Read
Top 5 Reasons to Visit Limestone Branch Distillery
Read More